Private 1-1 English Tutors for Children & Adults

Online & Offline Lessons

Click to arrange your consultation 👇 with Vanessa today
Why is having an English tutor so important? Please listen to Vanessa's story (in Japanese)↓

Do you need to improve your English skills?
"I've studied English, especially grammar, for many years.  How can I improve my English for real communication while I'm in London!?!"
A tutor can help you to speak and listen about things that are important to you in daily life, such as words for business, ordering in a restaurant, your children's school, making friends, etc. We carefully match clients and tutors. Clients are very satisfied and give us many compliments! You can read what our students say here.
Private one-to-one English language lessons for Japanese people in London with qualified native English teachers!  Our skilled tutors will help you understand English culture and language so you can really enjoy living in London…
Try a FREE consultation! Contact us here to arrange it.
"I have studied English with lots of different teachers so far, and Vanessa is one of the best. She is full of teaching ideas & unique teaching techniques. Her lesson is always lots of fun and most importantly, it is very practical. I recommend her to anyone who is serious about studying English!"
Ayumi (Pediatrician)
I hope to meet you soon!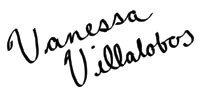 Vanessa Villalobos
バネッサ ビラロボス
Headteacher of IsshoniLondon.co.uk
BA Hons English Nottingham University
Cambridge RSA CELTA
PGCE English King's College London
JET Programme Alumni